I completely forgot to take pictures of the kimono on display. Of course I did make a list with pictures for the insurance, but not of the display, which would have been nice for myself, well, maybe we will remember before we take them down again.
Here is the uchikake I have on display; I have two iro and this one I would not mind to sell... Or if it got damaged during the exhibition.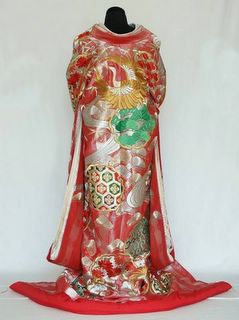 When we go back I'll try to remember to take pictures because it's good for me too to have them archived.